The Telegraph Pub
Putney, London
Indigo Art Ltd. was delighted to be invited to work again with the team at Spatialized Design on behalf of their client Brunning and Price (B&P) on the restoration of The Telegraph, a well known pub that had seen better times on Putney Heath, London.
The building itself has a huge amount of history to be told being built on the site of, and named after, the Admiralty Telegraph, a shutter station used between 1796 & 1848 to communicate information and news between London and Portsmouth during the Napoleonic War.
With such stories to tell we knew that this rebirth had to be something really special.
The artwork brief centred around "eclectic, interesting, relevant, fun and authentic"; a mix of frames, mounts and imagery that somehow come together to form an artwork collection that gives the impression it has been collated over many years, but with the occasional twist!
Covid forced the Telegraph site to close mid restoration. But after Lockdown One, B&P decided to push on, inviting Spatialized Design along with Stenball Construction and the other suppliers involved to return and with a huge team effort deliver one of the projects of the year.  Nelson and Napoleon now look out over a finished pub which has that bit of magic something. It's hard to define. A wonderful place where the past is remembered and great memories will be made.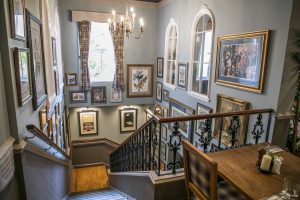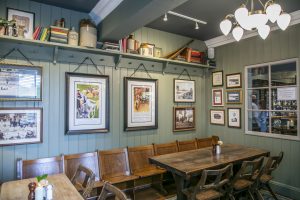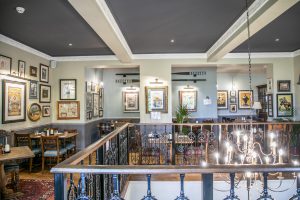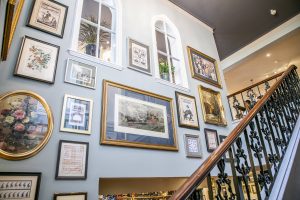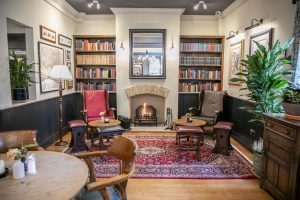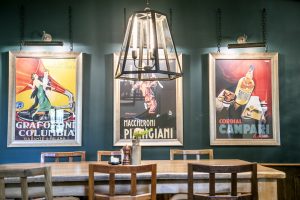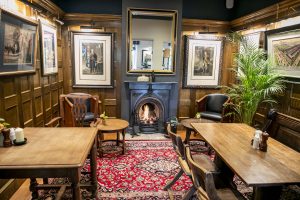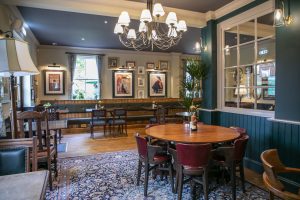 We're excited for the reopening of The Telegraph, in the forthcoming weeks following Lockdown Two and are proud to have been part of such a fabulous project.
'May the winds of fortune sail you. May you sail a gentle sea. May it always be the other guy who says, 'This drink's on me'
We wish the team at The Telegraph all the very best of luck.