The Westminster London
Curio Collection by Hilton
The Westminster London, a hotel in the Curio Collection by Hilton is an iconic hotel comprising stylish and uniquely designed rooms. Like the location at large, The Westminster offers a lively but intimate setting infused with mystery and curiosity, leaving you with a feeling there's more than meets the eye.
Westminster for centuries has been a place of great power and secrecy. Home to the Houses of Parliament, Churchills War Rooms and MI5, you can imagine the secret deals that would have taken place over the years in the local establishments, and the lengths people would have gone to hide them. 
The brief required the artwork to add curiosity to this unique history and stylish design. It is always a treat to let our creativity run a little wild and free, and this hotel offered Indigo Art a chance to do just that.
The first art to greet you as you enter reception are three oversized stately portraits behind each check in desk. Each one represents an elite figure from history, with their faces masked by large palette knife strokes of paint, to afford them anonymity and intrigue.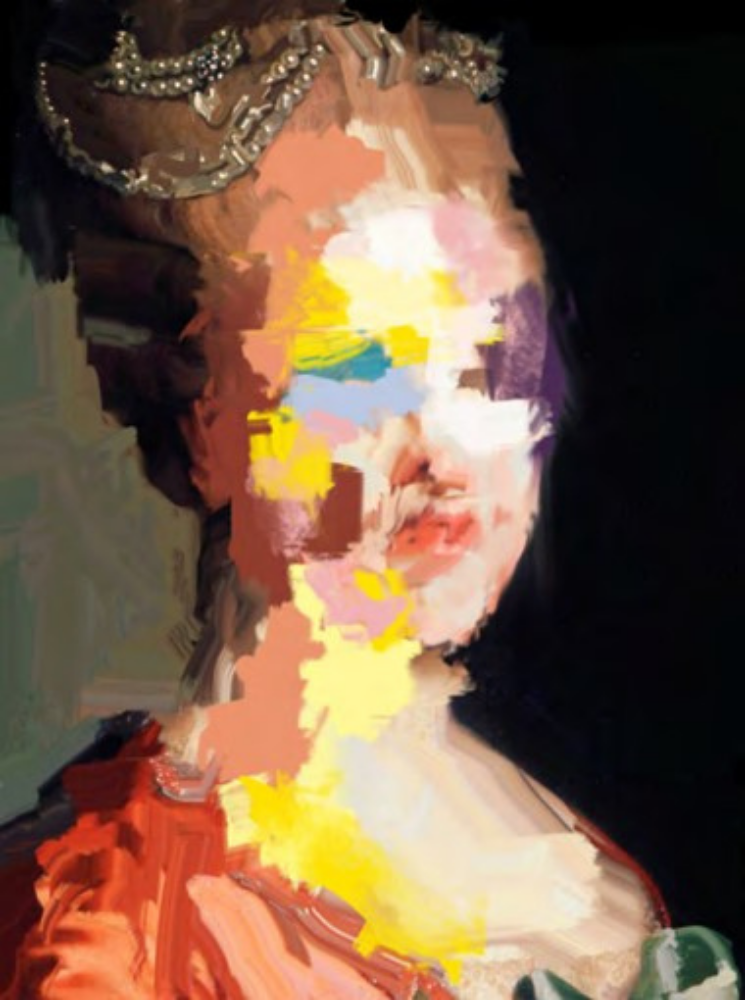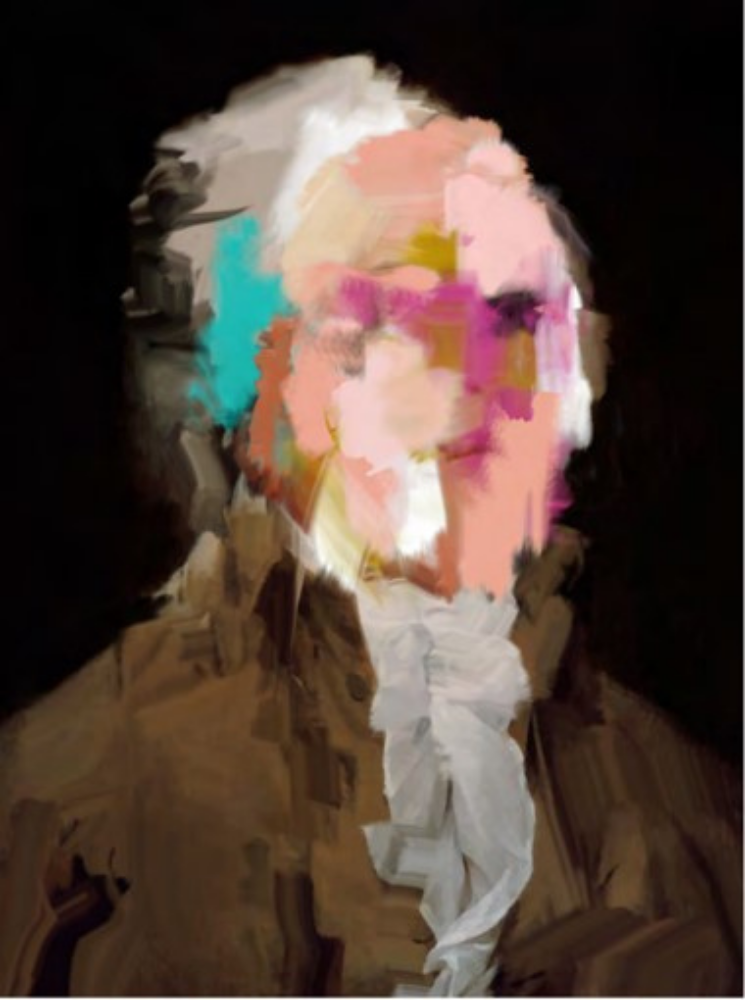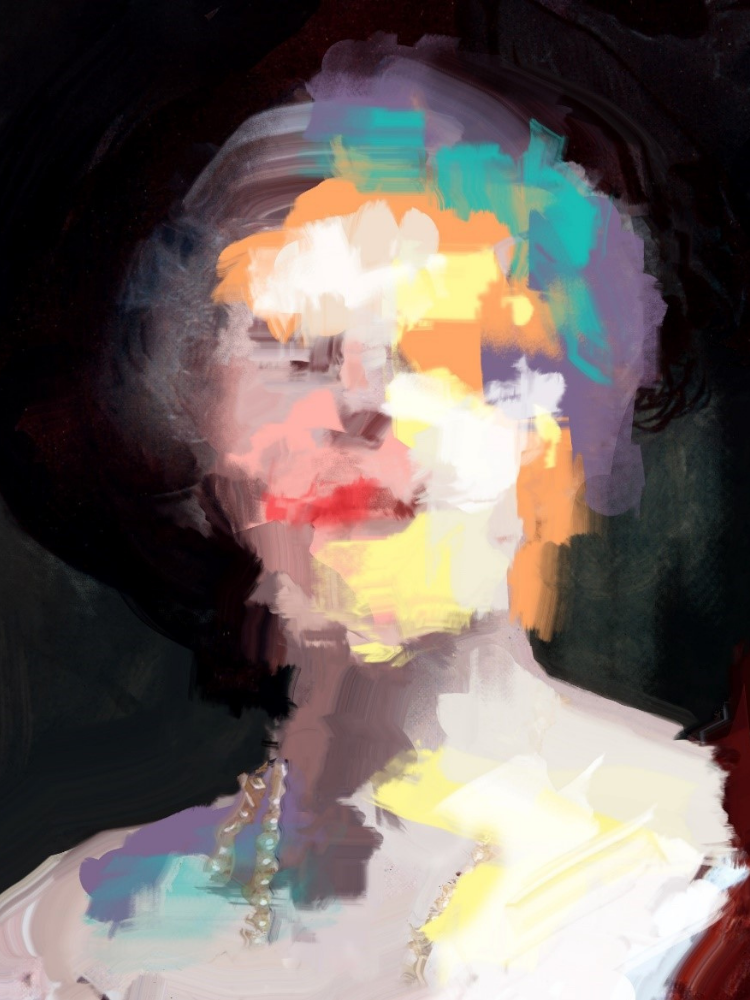 A large lightbox with a printed image of a Despatch Box illuminates a seating area within the Reception area. For information with the highest security level, the Sovereigns and her Ministers of the British Government are required to use dispatch boxes, which offer a higher level of security, and which are usually red. It is the ultimate symbol of power and secrecy.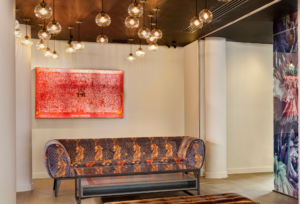 The window vinyl in front of the staircase leading to the STK Restaurant includes large scale flowers. The symbolic language of flowers has been recognized for centuries in many countries throughout Europe and Asia. Nearly every sentiment imaginable can be expressed with flowers, and as their meanings are no longer commonly understood, they can be used to convey secret messages.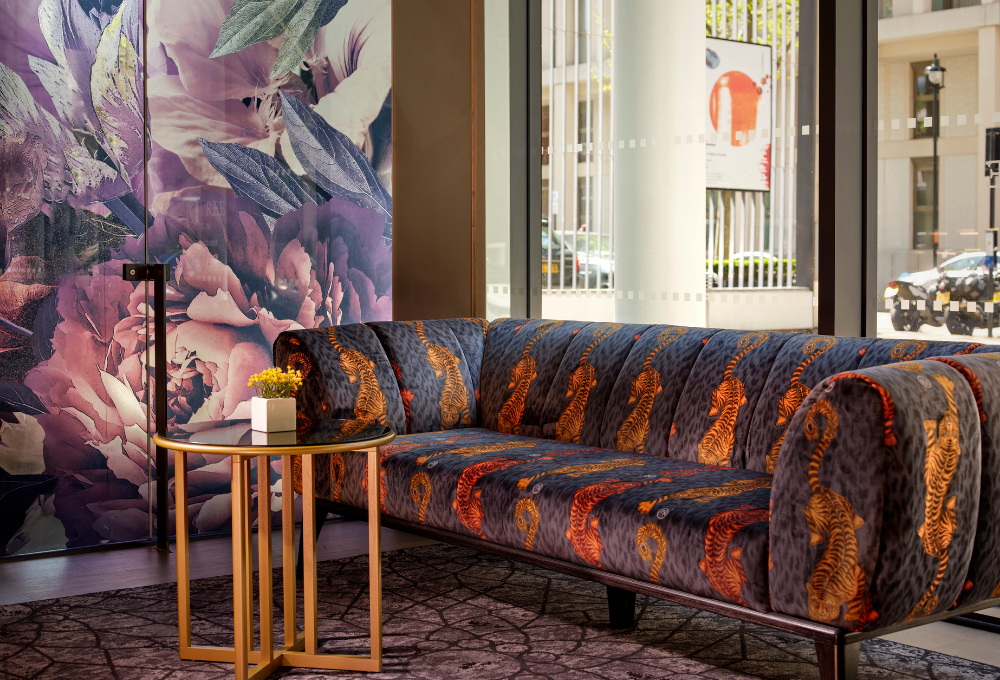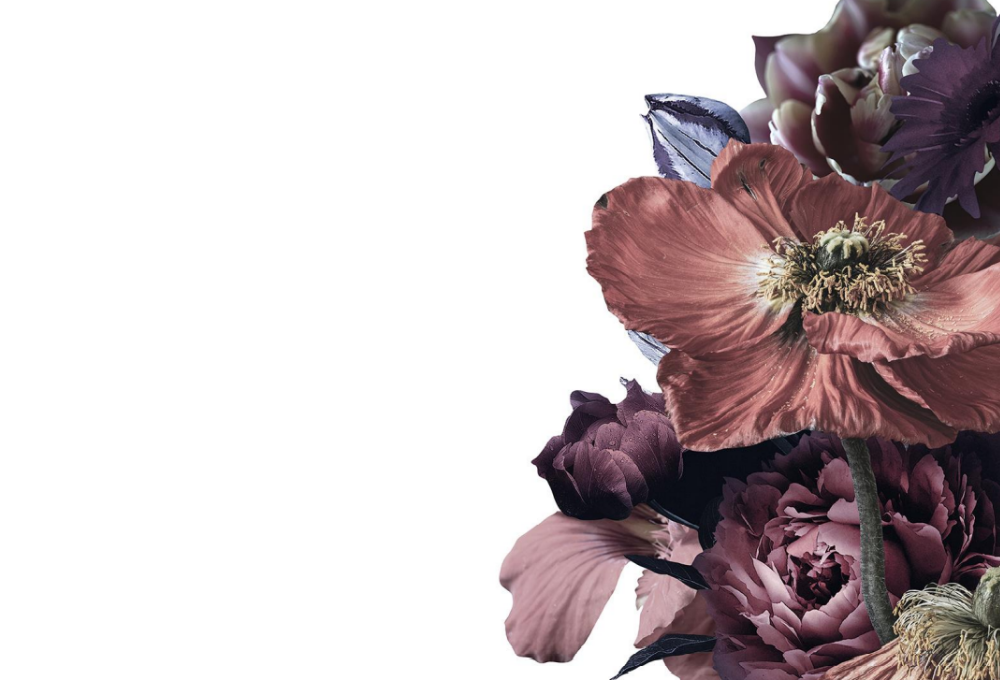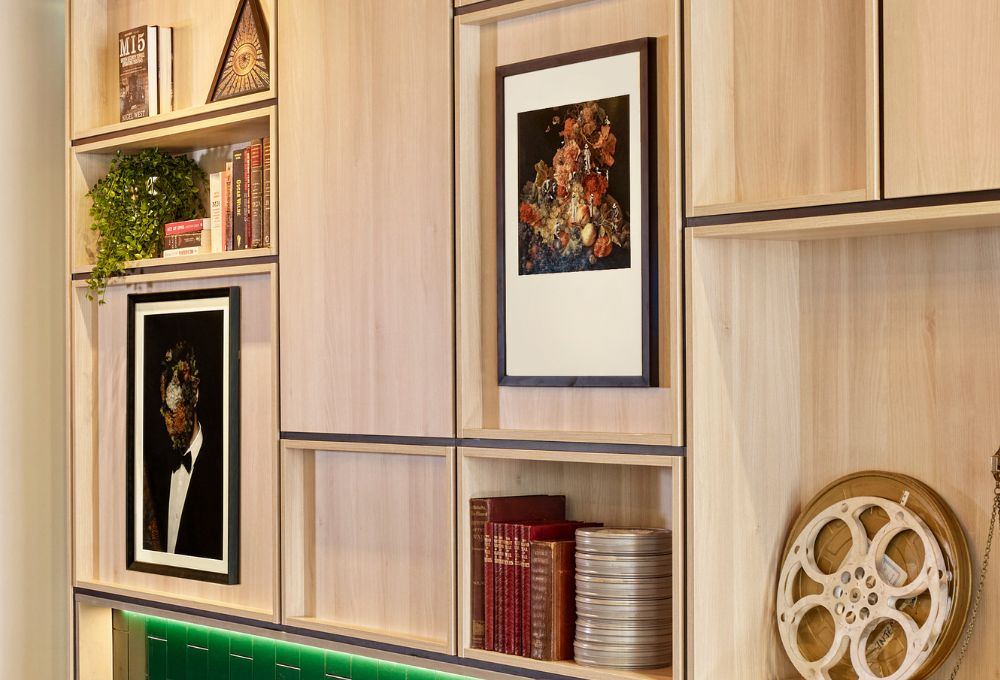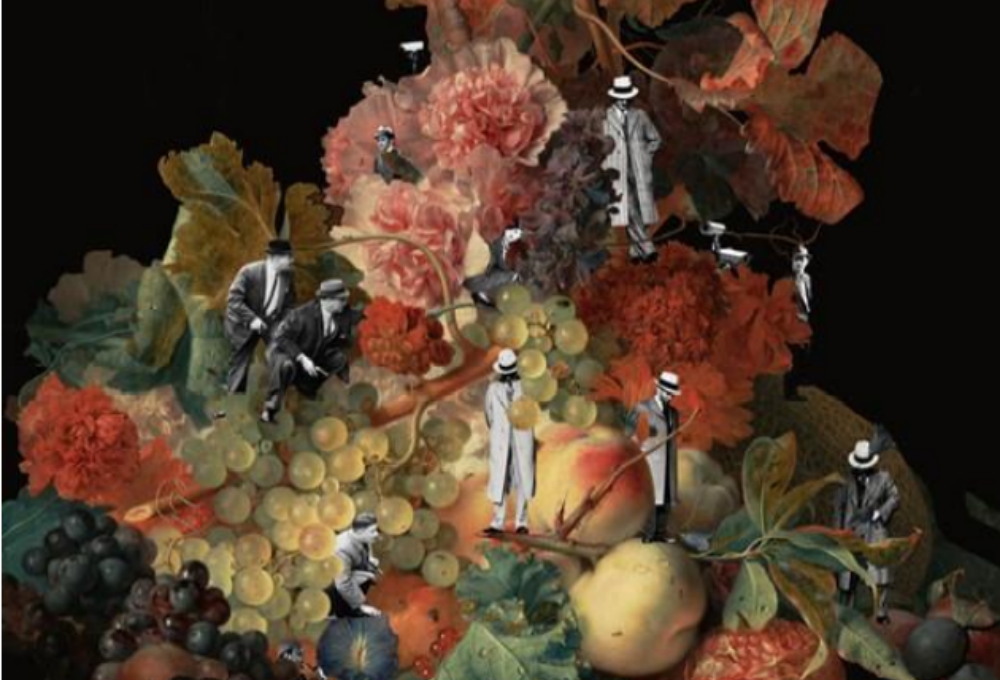 With closer inspection the guests may notice the framed floral artwork within the bookcase; subtly including a mix of detectives, spies and a real WW2 Spy Pigeon with a brownie box camera attached to its chest, one of the first versions of a drone. A wonderful image to peruse and wonder as you sip a coffee!