Holiday Inn
Open Lobby Areas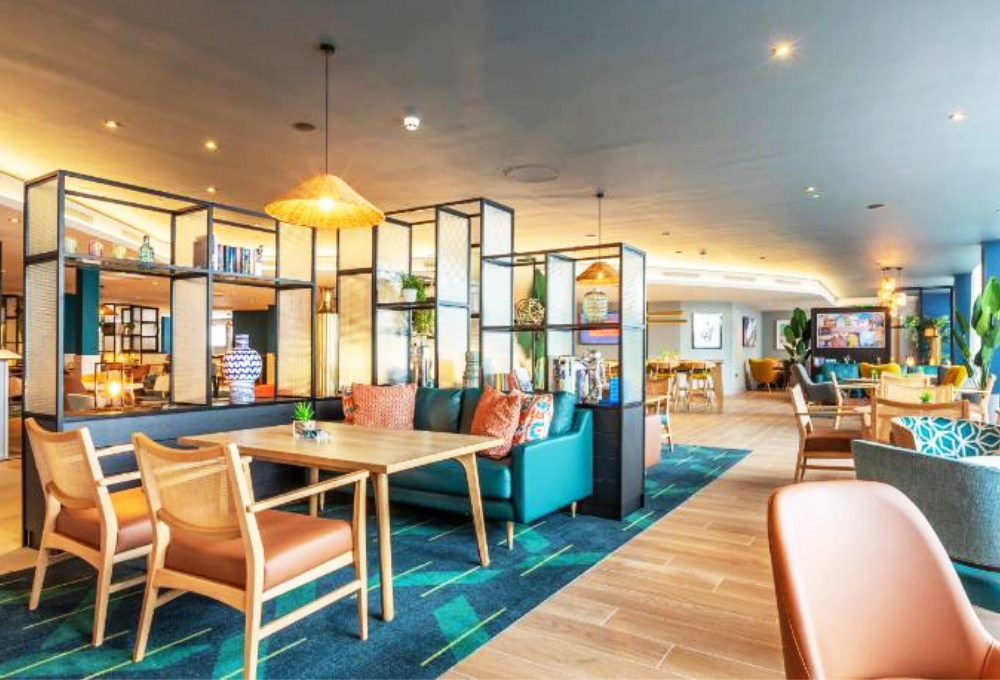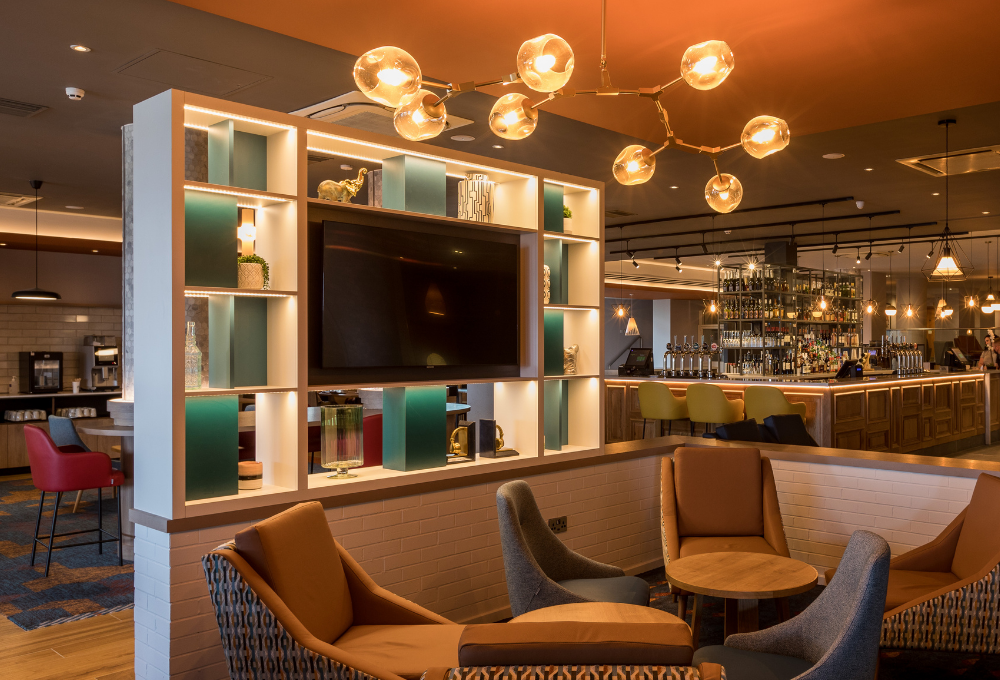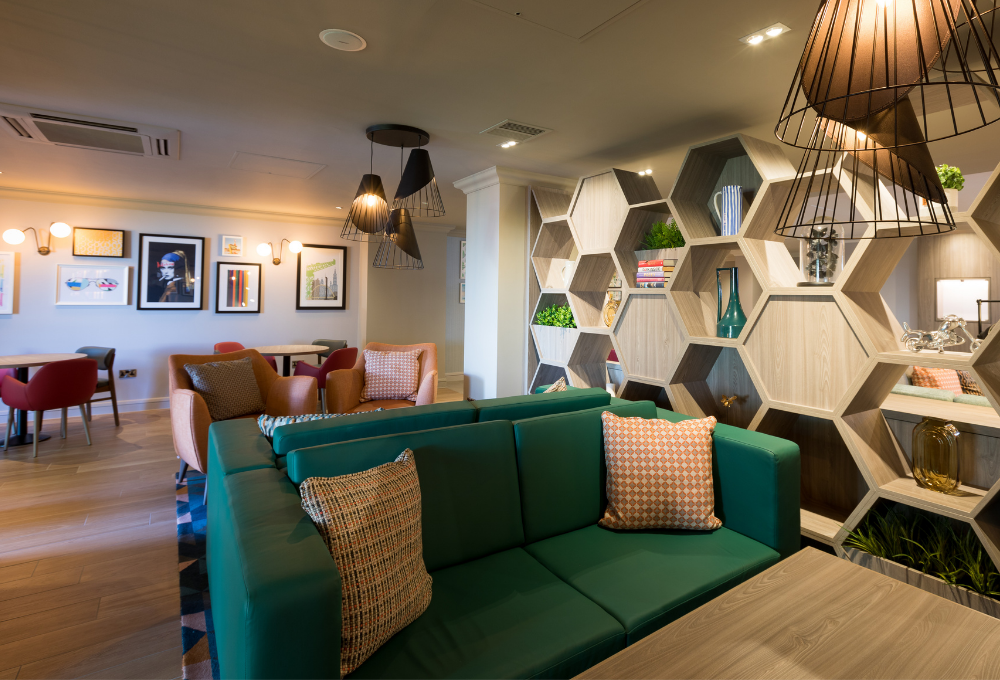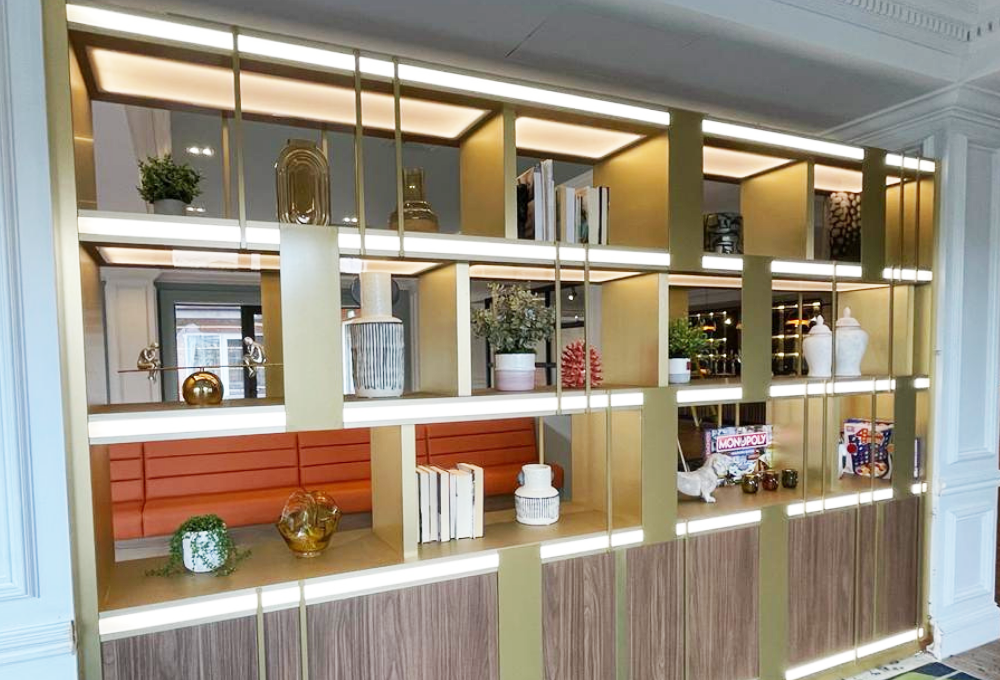 The Open Lobby schemes within Holiday Inns must be consistent across the brand portfolio – to give the Customer an experience that they can count on. IHG's strategy for these spaces is to celebrate the location, the heritage of the Holiday Inn brand and its iconic green colour; to deliver bright and joyful spaces that are functional for both individual business travellers and family groups.
Working with Design Coalition, we have developed a mix of playful schemes that combine abstract art, typography pieces, and content from local artists. Found among the accessories, are items of Holiday Inn memorabilia and considered objects with local relevance, such as plates featuring characters from the Roald Dahl books in the Holiday Inn Cardiff, as the famous author was born in the city.
Whilst these schemes are easily identifiable as a Holiday Inn 'Open Lobby', with the iconic bookcases and artwork clusters. Each site is also clearly individual, and true to its location with bespoke detailing and content in each hotel.