Horwood House
A beautiful stately house nestled in the countryside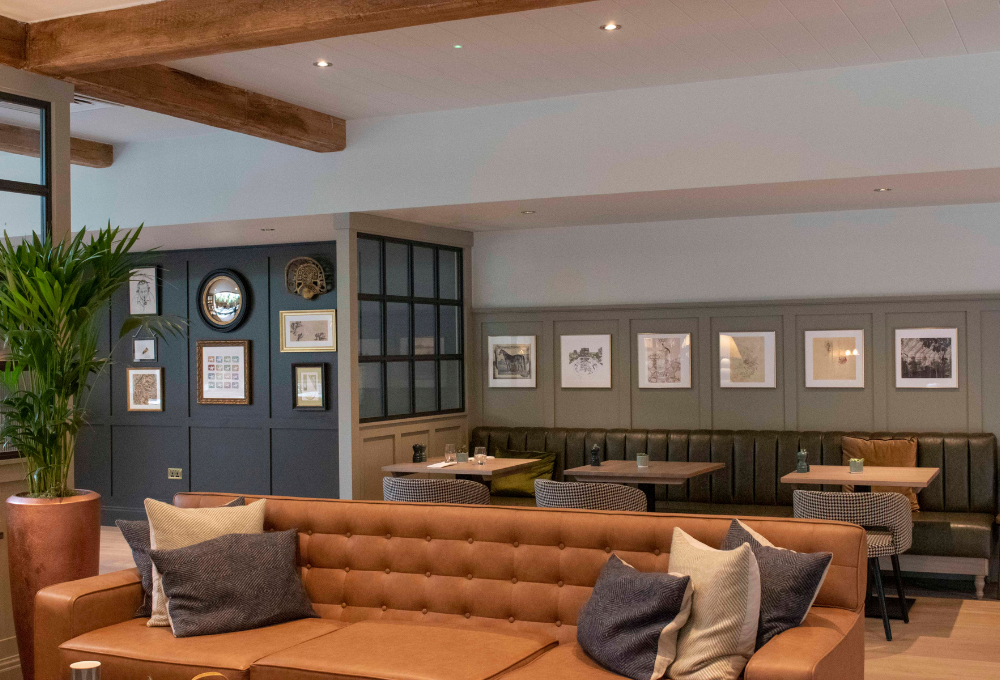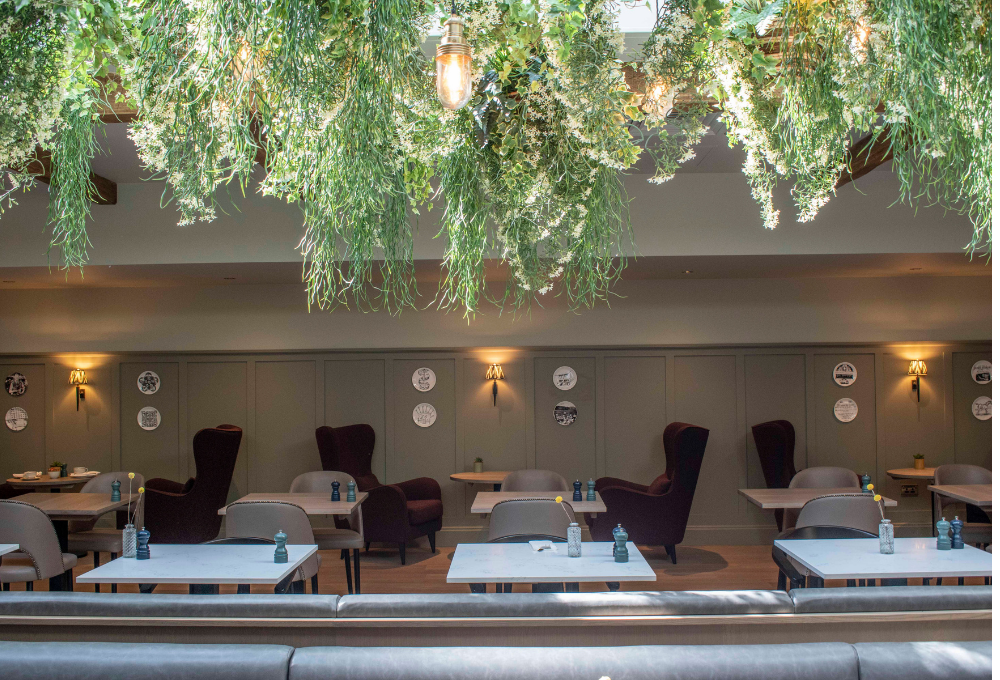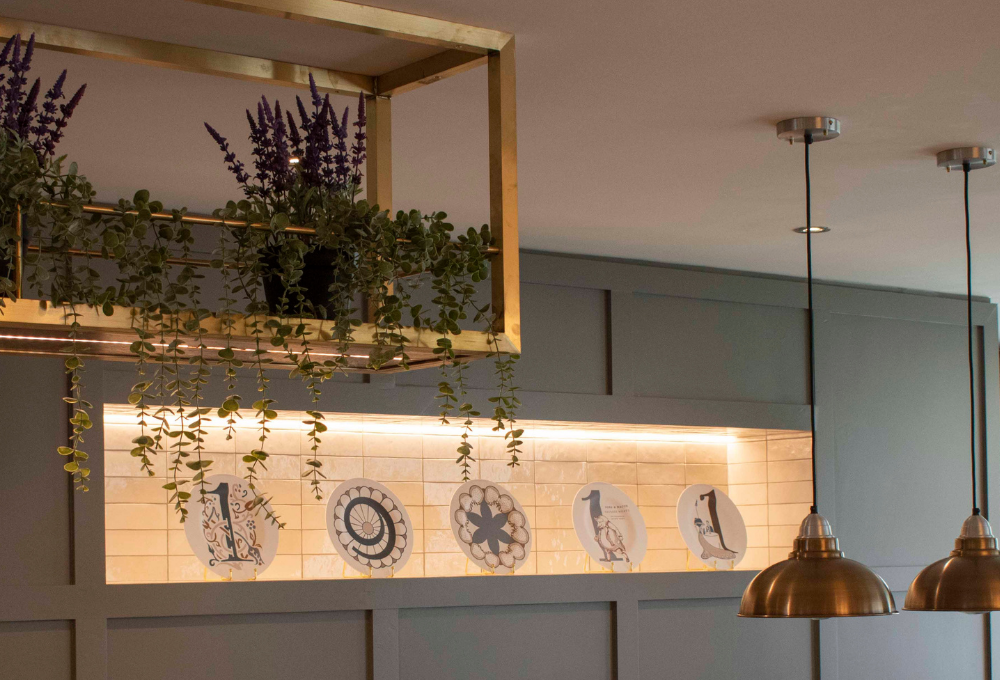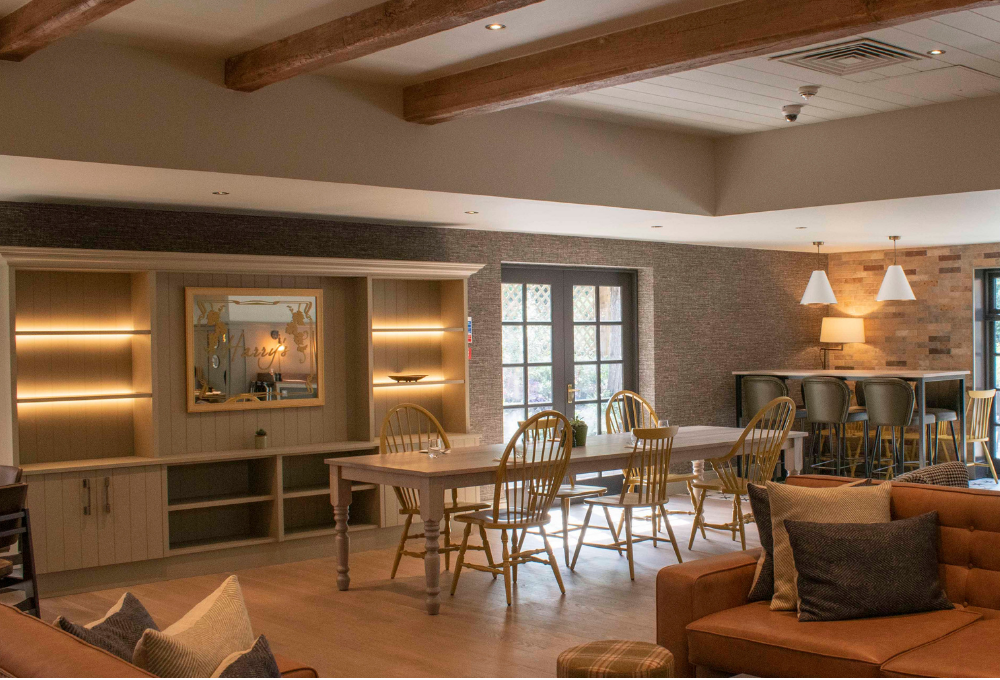 This was one of those projects, where the history of the property is so rich, and the beauty of the Architecture and Grounds so stunning, that it becomes a tough decision on which areas to focus.
Both the client and Interior Designers, ICA Studio, were keen to capture the spirit of design, luxury and modernity whilst incorporating and celebrating the history.
The central Manor House was built in 1911, and is a Grade II Listed Building. Throughout its life it has served as a Family Home, School House and Post room to name a few; and was the birthplace of the famous gardener, Percy Thrower.
It became clear that we would need an area to explain some of this history, a place where the guests could learn more about the beautiful surroundings, and provide insight into the narrative that is woven through the design and artwork around the property.
We therefore created a History Wall, which tells the story of the hotel, from the earliest dwellings in the 1600s, right through to present day.
This was installed just after the Reception area, which used to house the stables.  The lofty ceiling and original painting of a Horse, signify its earlier uses.
The Restaurant was named '1911' after the year the Manor House was built, and we designed a series of printed plates for this area. The pig illustration is a reference to the Denny family, who made their fortune in the 1800's in the Bacon market and funded the building of the original property.
Many of the botanical artworks and hand drawn illustrations contain details from the grounds themselves, such as the gorgeous lily pond, formal gardens and driveway lined with lime trees. Please scroll through the images below to see some of these gorgeous details in close up.