The Old New Inn
Bringing the Old to New
We recently worked with Spatialized Design on the refurbishment of this Grade II Listed building, from the 18th Century.
With such a historic property, you always hope to uncover some Vintage treasurers, but it is not often that the artworks survive in a busy Tap room environment.
However, this site had a couple of artwork treasures; and the best part of this refurbishment was seeing a pair of large original 'Oil on Board' paintings of the pub and village green restored to their former glory. These were originally painted by Audrey Dallas Simpson (1925-1984), most likely in the early 1960s, when she moved from London to the South Coast. Back in the days when you were allowed to smoke inside, the paintings had suffered severe nicotine damage with deep staining.  The original varnish was also deteriorating and needed repair.
The Fine Art restorers worked on them for approximately 6 weeks, at the end of which they looked like brand new. The photos below show the contrast in colours between those areas that have been cleaned and not, such as the areas on the ladies dress, and the head of the hen.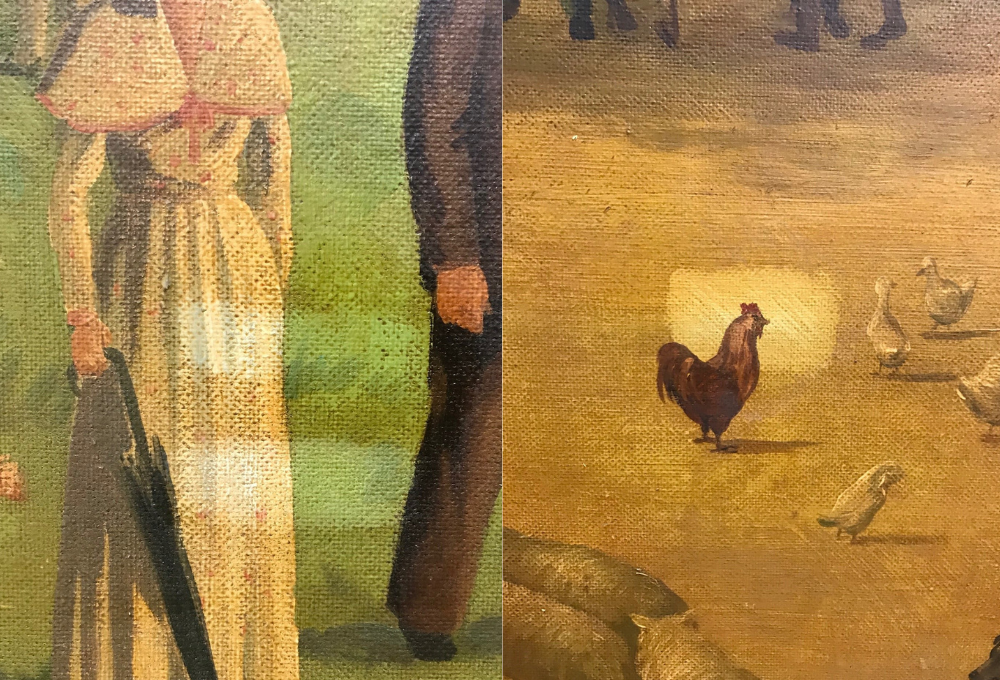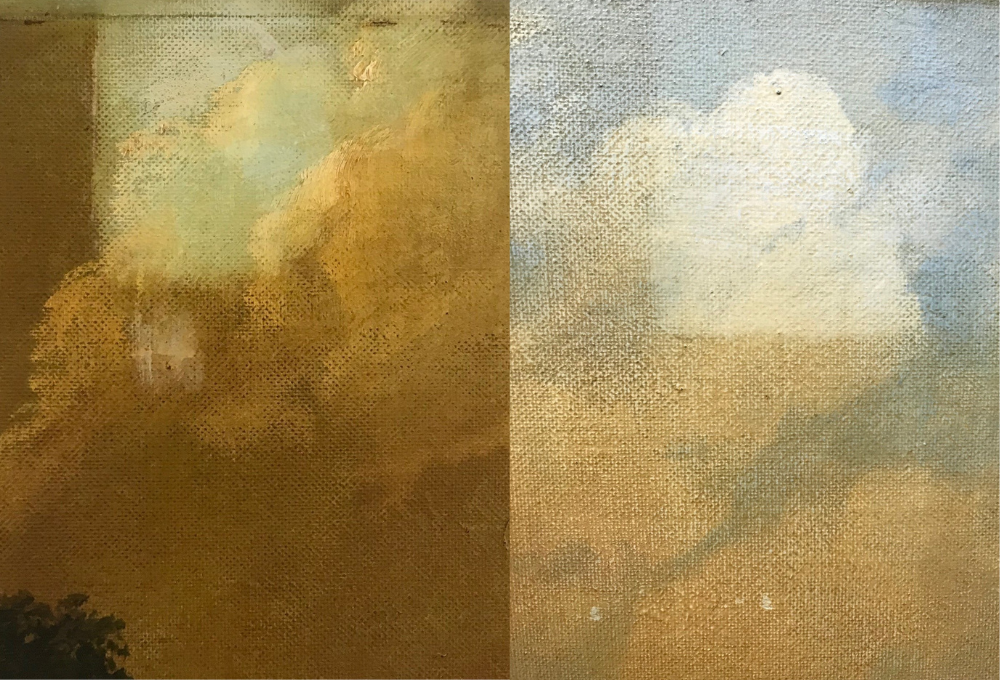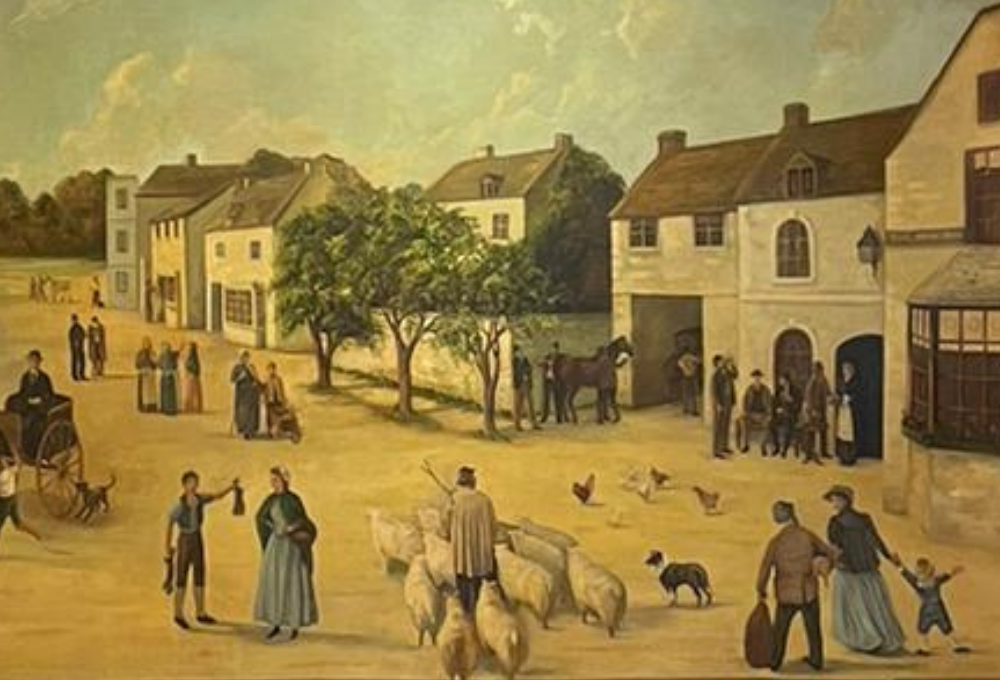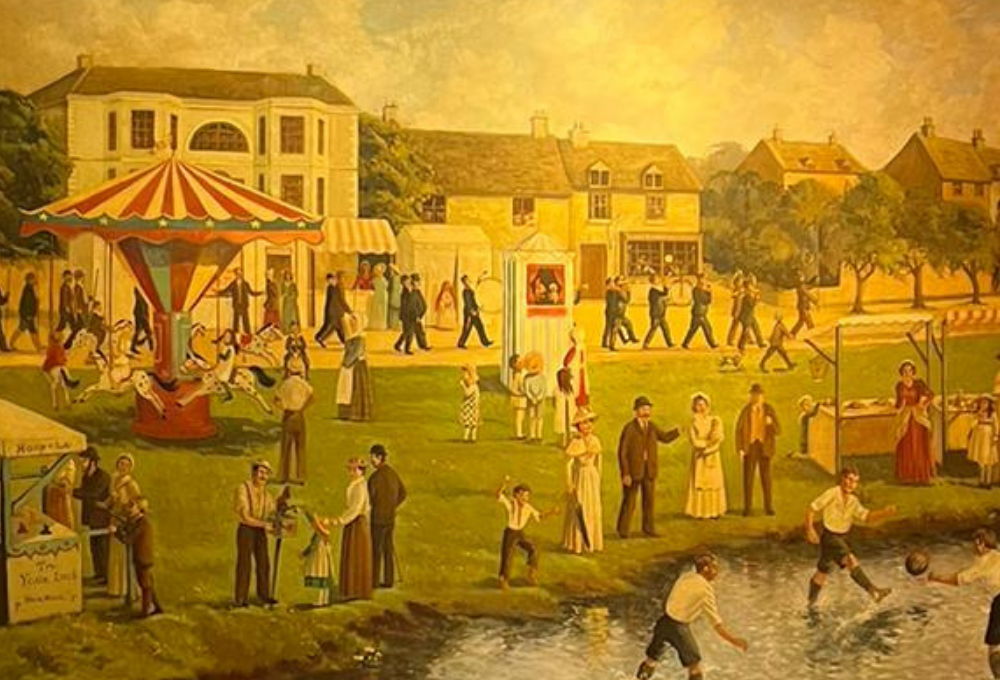 With such stunning original paintings, it was important the rest of the artwork scheme was sympathetic to the period of the property, which we have achieved through such details as antique gilt swept frames, and coloured mount cards for a traditional feel.
This pub can be found in the beautiful village of Bourton On Water and is well worth a visit.